Diesel Engines, Benefits & Oil Maintenance
Many of our customers prefer diesel engines because of their durability. Most diesel engines have been engineered to withstand higher temperatures and tend to last longer than gasoline engines. Another benefit provided by diesel engines to trucks is greater torque because the diesel engine produces more energy compared to gasoline engines. However, the benefits only happen under one major assumption: owners are keeping up with the important maintenance issues like a diesel oil change service at the maintenance interval outlined in the owners manual.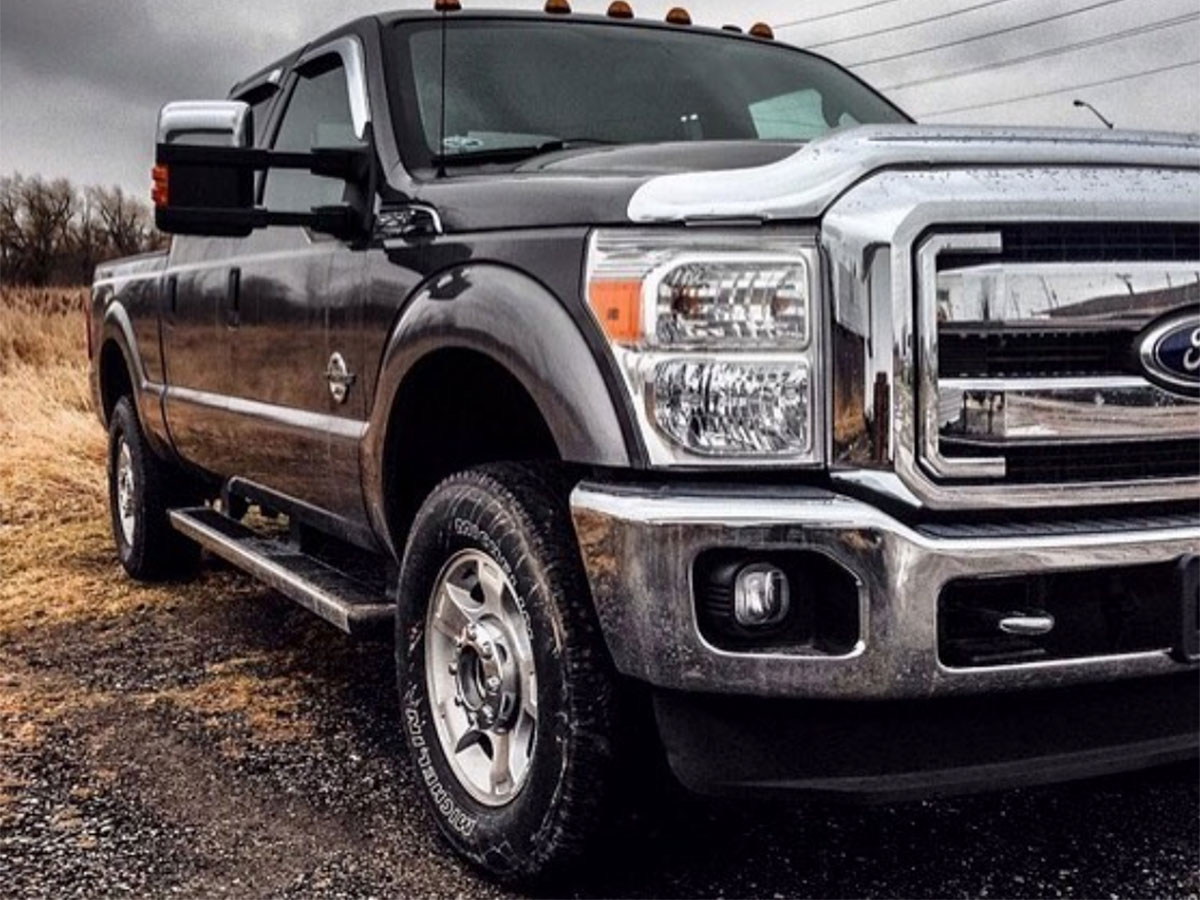 Signs That You Need a Ford Diesel Oil Change Service
Due to intense heat and pressures generated by your Ford diesel engine, the oil will eventually start breaking down and lose its integrity. There are several key warning signs that your Ford diesel vehicle needs a diesel oil change service:
Dark and/or gritty oil
Exhaust smoke is darker than usual
Check engine light is on
Oil change light is on
Engine noise or knocking
Piling on the Diesel Oil Change Service Bonuses
At Ridgehill Ford, we extend our diesel engine vehicles the same value-added benefits, expert service, and convenience in every Ford diesel oil change service. That is why at Ridgehill Ford, we like to pile on the amenities that our customers enjoy with every Ford diesel oil change service. Our dealership amenities include a complimentary multi-point inspection, loaner vehicles, many more!
Schedule a Ford Diesel Oil Change Service
Diesel oil change service isnt something to put off until later. It is important as we close out summer that your engine is protected with fresh, new diesel engine oil. If you own a diesel Ford vehicle and live in Kitchener, Waterloo, and Guelph weve got you covered. The best way to keep your engine lubricated and cool is to schedule a Ford diesel oil change service with us at Ridgehill Ford.
Ridgehill Ford Amenities
Served the Community For Over 38 Years
Collision Centre On-site
Employ Solvent-free, Environmentally-Friendly Processes
State-of-the-art Customer Lounge
Laptop Bar
Complimentary Wi-fi
Flat Screen Television Monitors Streaming Custom Content
Complimentary Beverages
Dealer Wallet Service Marketing & Fixed Ops SEO by
An error occurred submitting your message
We were unable to send your message. Please refresh and try again
×
An error occurred submitting your message
We were unable to send your message. Please refresh and try again
×