Ford Explorer Service in Cambridge, ON
If you have a new Ford Explorer, you know you are in for some great adventures. Make those adventures last by keeping your explorer serviced by Ridgehill Ford in Cambridge, ON. We are close to Charlotte, Mt. Holly, and Belmont, NC. A new Explorer should be brought in at the 10,000, 20,000, and 30,000-mile mark so our certified technicians can make sure everything is as it should be. Newer Explorers have An Oil Life Monitor that will alert you when your oil needs changing. This is more than just a mileage counter. It considers the condition of your oil.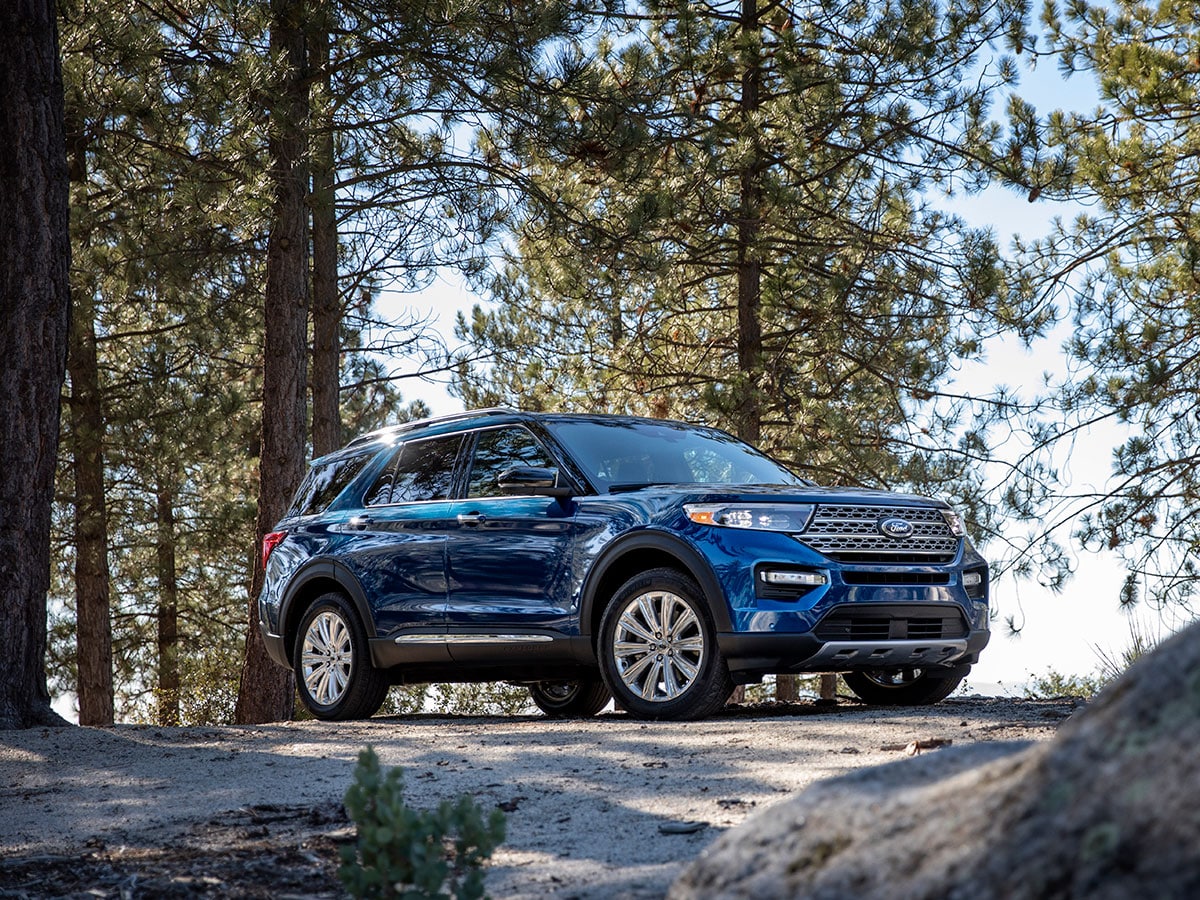 Services We Provide to Ford Explorer Drivers
When you bring your Ford Explorer to us for an oil change, we will do a multi-point inspection, including tire tread, fluid levels, engine cooling system and many other areas. We will also rotate your tires. There are many other items in the owner's manual in the schedule of maintenance all the way to 200,000 miles. By following Ford's schedule you have an excellent chance of going well beyond the 200,000-mile mark. When it is time we will check and replace your brake pads, and check out the rotors to make sure they are not worn. Pay attention to what is going on with your Explorer, and tell us about anything unusual going on when you come in for service.
Keeping up With Regular Maintenance
Your Ford Explorer may be running fine, and that may tempt you to skip some maintenance dates. Keeping the maintenance schedule will give you the best chance of making your Explorer last a very long time. Failure to keep your vehicle maintained often leads to more costly repairs and will make the vehicle wear out soon than it would have otherwise.
Schedule Explorer Service at Ridgehill Ford
We are involved in the community for over 38 years! That shows people trust us, and you can trust us too. Give us a call today to set up a service appointment whether you are in Kitchener, Waterloo, Guelph or Cambridge! When you want to wait for your vehicle to be serviced, relax in our clean, comfortable waiting areas with complimentary Wi-Fi, televisions, and beverages.
Ridgehill Ford Amenities
Served the Community For Over 38 Years
Collision Centre On-site
Employ Solvent-free, Environmentally-Friendly Processes
State-of-the-art Customer Lounge
Laptop Bar
Complimentary Wi-fi
Flat Screen Television Monitors Streaming Custom Content
Complimentary Beverages
Dealer Wallet Service Marketing & Fixed Ops SEO by
An error occurred submitting your message
We were unable to send your message. Please refresh and try again
×
An error occurred submitting your message
We were unable to send your message. Please refresh and try again
×