Ford F-150 Service, Repairs & Maintenance Near Cambridge
The Ford F-150 pick-up truck has been a top-selling truck for 40 years or so for a reason. It is a great truck that has performed well for decades. But even a Ford F-150 needs to be maintained to keep its performance edge, and will even need a repair at times. This is why you should bring your truck to Ridgehill Ford, near Cambridge, ON, for service. The owner's manual will give you a schedule of maintenance, and if that is followed, you should be able to count on it performing well for years.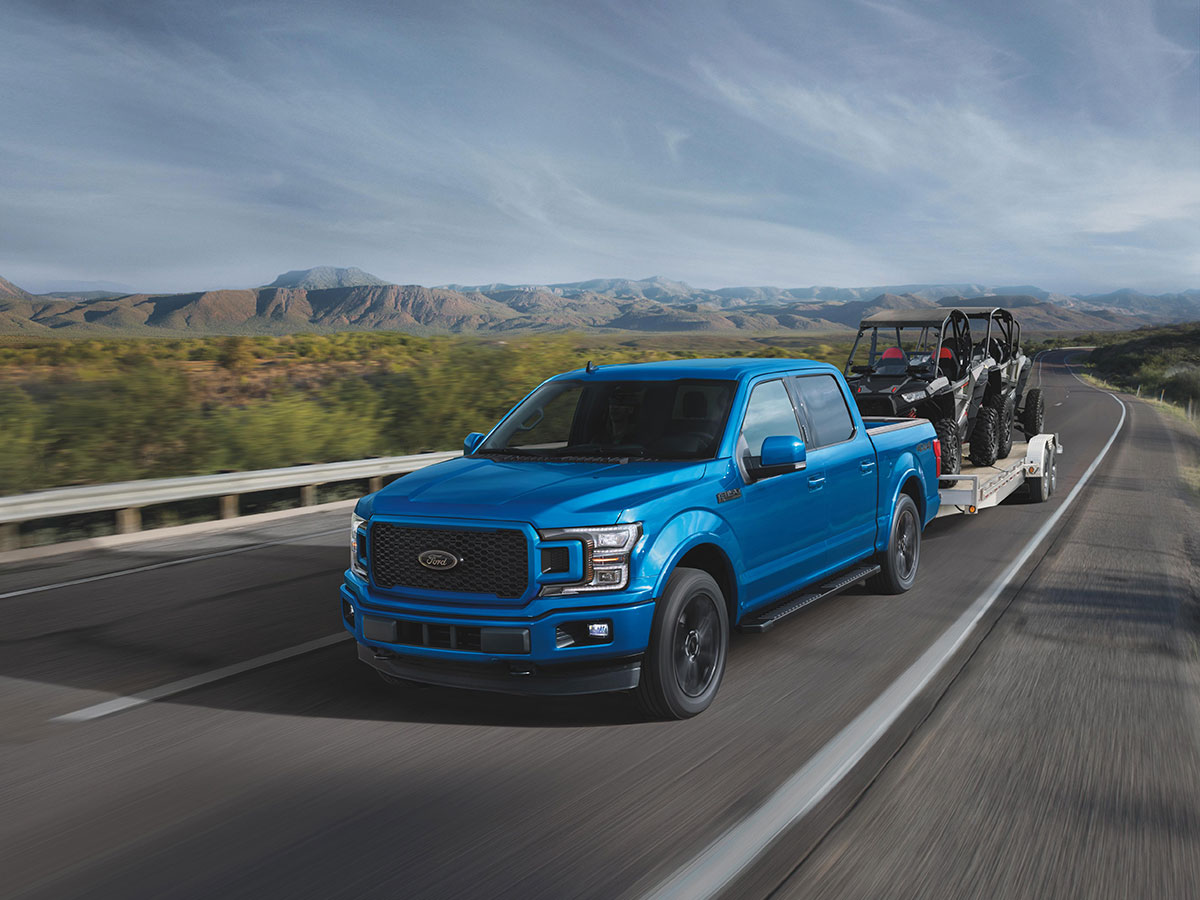 Maintenance Is Essential
Most people would agree that the F-150 is a great truck, and the best way to keep it that way is with proper maintenance. Regular oil changes are the best thing you can do for the wellbeing of your truck. Our certified technicians can do a multi-point inspection to find any problems before they get serious. We can keep up with things like your brakes, various filters, and other lubricants that need attention on a regular basis.
Fixes and Repairs
Very often if you catch a problem early on, you will prevent a greater problem from developing. For instance, if you notice your brake pads wearing thin, you should change them immediately. Letting them go can easily damage your rotors which is a much more expensive repair. Anything that is not working correctly will only get worse, and you will save money in the long run by getting repairs done early.
We Try to Make It Convenience as Possible
We try to make maintenance and repairs as convenient and painless as possible. We are a family-owned and operated business, and when you are our customer we treat you like family. Pick-up and drop-off are available for most maintenance work. Rental vehicles can be reserved ahead of time or upon arrival. If you want to wait while your truck is serviced, you may relax in our comfortable waiting area where there is coffee, TV and free WiFi.
Contact Ridgehill Ford Near Cambridge Today
Give us a call today at Ridgehill Ford to get work done on your Ford F-150. We will check out your truck and with the latest technology, quickly determine what needs to be done. Our technicians will explain your options clearly. Schedule service today whether you need an oil change, tire rotation, alignment, transmission maintenance, new brakes, or anything else!
Ridgehill Ford Amenities
Served the Community For Over 38 Years
Collision Centre On-site
Employ Solvent-free, Environmentally-Friendly Processes
State-of-the-art Customer Lounge
Laptop Bar
Complimentary Wi-fi
Flat Screen Television Monitors Streaming Custom Content
Complimentary Beverages
Dealer Wallet Service Marketing & Fixed Ops SEO by
An error occurred submitting your message
We were unable to send your message. Please refresh and try again
×
An error occurred submitting your message
We were unable to send your message. Please refresh and try again
×