Ford Fusion Service in Cambridge, ON
Your Ford Fusion is an amazing car. It is one of the most popular models of Ford vehicles that people drive on the road. It works hard to get you to your job and back home each and every day. This is why it is important that you get your Ford Fusion serviced regularly. Fortunately, Ridgehill Ford in Cambridge, ON, is here to provide you with some incredible Ford Fusion services that will keep your vehicle going longer. Let's take a closer look at some of the best parts of this service and how it can keep your Ford Fusion running strong.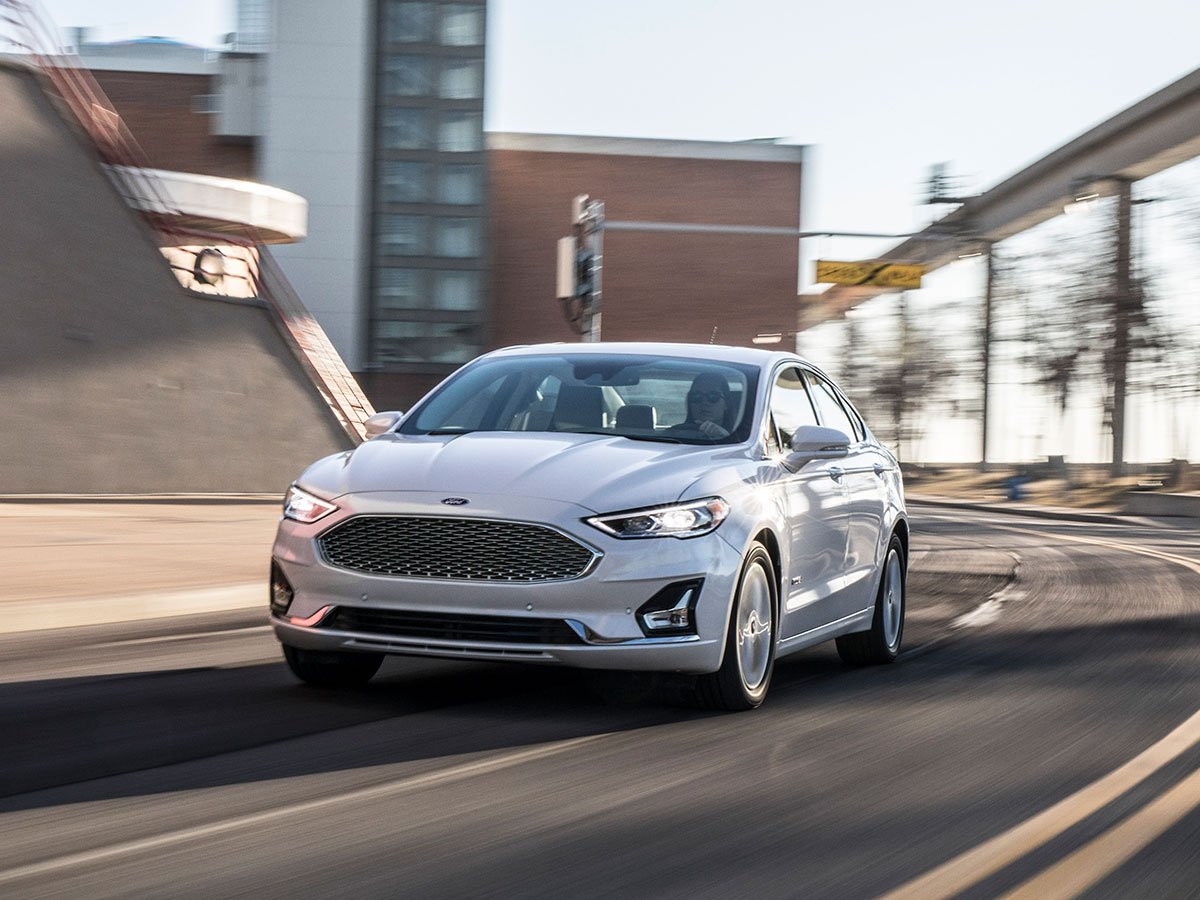 Why Regular Service Is Important
Getting your vehicle serviced regularly is a great way to keep it running optimally. However, you will need the right services in order to make sure the components of your vehicle are working properly. We check the tire pressure of your Ford Fusion to make sure it is safe to drive on the road. Our team of automotive experts will also take a closer look at the engine of your vehicle to look for any problems with it.
The Most Common Service: Oil Changes
Oil change services are designed to keep your vehicle running for as long as possible. You always run the risk of something breaking down in your vehicle if you do not get it serviced regularly. This can end up leading to costly maintenance in the future that no one wants to pay for. Keeping up with your vehicle regularly with our Ford Fusion services will ensure that everything is working properly and that you're safe to drive on the road.
Schedule Service at Ridgehill Ford in Cambridge
Ridgehill Ford in Cambridge, ON always makes sure to put the community first whenever it comes to automotive services. This is why we make it a point to give you the resources you need in order to continue driving safely on the road. Education is an important component of what we do at Ridgehill Ford and we make sure you know all the ins and outs of your vehicle's condition before you drive. Our facility has a coffee lounge, HDTV viewing, and friendly staff that are ready to assist you. Bring your Ford Fusion to our service department today and we will be ready to help you.
Ridgehill Ford Amenities
Served the Community For Over 38 Years
Collision Centre On-site
Employ Solvent-free, Environmentally-Friendly Processes
State-of-the-art Customer Lounge
Laptop Bar
Complimentary Wi-fi
Flat Screen Television Monitors Streaming Custom Content
Complimentary Beverages
Dealer Wallet Service Marketing & Fixed Ops SEO by
An error occurred submitting your message
We were unable to send your message. Please refresh and try again
×
An error occurred submitting your message
We were unable to send your message. Please refresh and try again
×