Ford Alignment Service Near Guelph, Ontario, CA
Let's get this straight right now! Wheel alignment is not a fancy service. Your wheel alignment is necessary to keep your car maintained at its maximum level. Here at Ridgehill Ford, we follow the Ford owners manual. Our Ford-certified technicians recommend you get your wheels aligned according to the Ford owners manual. If something happens to your vehicle, if you are involved in an automobile accident, or there is some other situation that misaligned your wheels, bring it into Ridgehill Ford. We'll take a look and let you know if you need to have this service performed. We perform both two-wheel alignments and four-wheel alignments.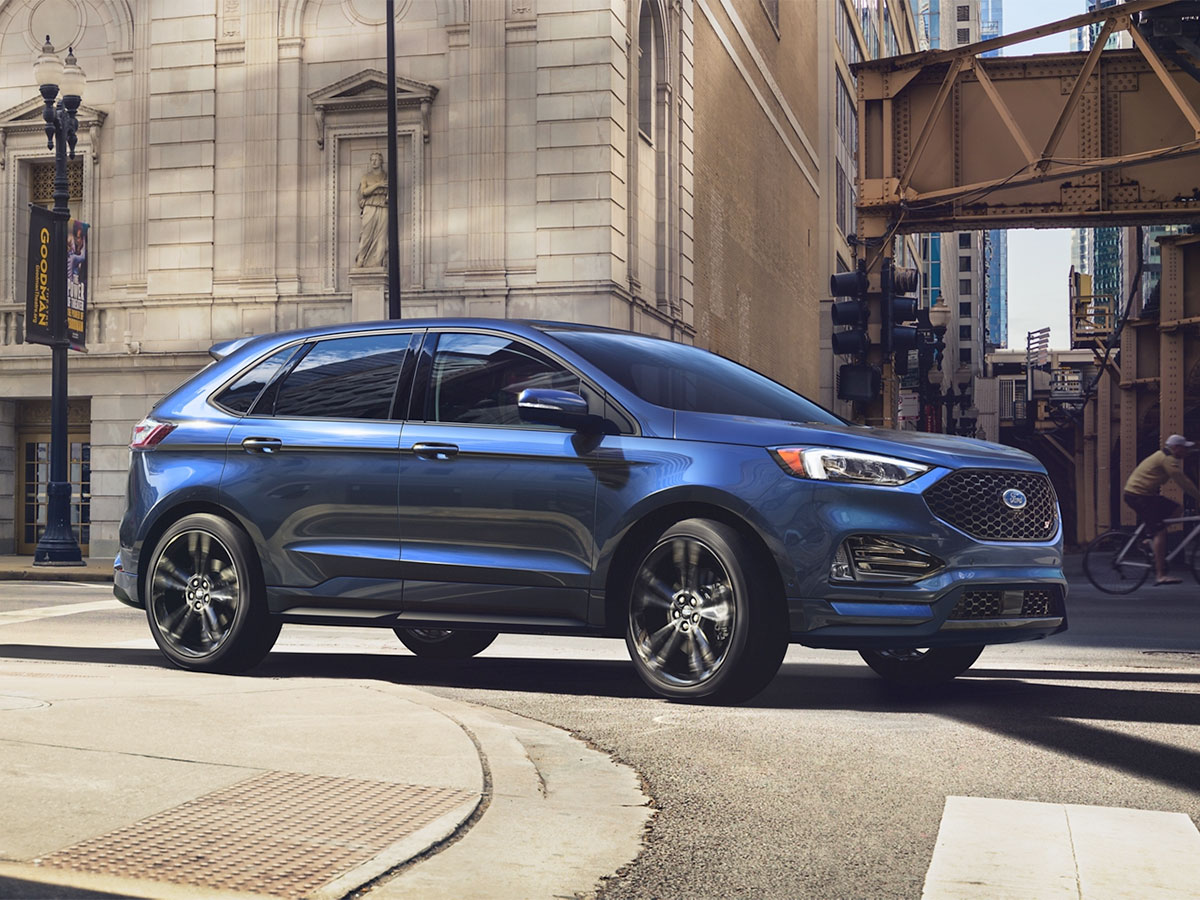 Ford Alignment Services Near Guelph
Generally speaking, you should bring your Ford in for wheel alignments every 2 to 3 years. Also, a wheel alignment is recommended whenever you have new tires installed. This will fluctuate depending upon the wear and tear of your particular car and how you drive. You can trust the technicians at Ridgehill Ford. We're going to show you exactly why we recommend every service that we perform. There are no surprises here.
Leave Your Street Mechanic Behind
We know how easy it is to stay with the family mechanic or street mechanic that has been your go-to for years. However, you deserve quality when it comes to your Ford Mustang or Explorer vehicle. It really doesn't matter which Ford vehicle you have, it's important to have the best service to maintain your vehicle so that your family is safe. At Ridgehill Ford, we are an authorized dealership and service center. We stand behind every car, every service, and every diagnosis. We only use OEM parts. That is the Original Equipment Manufacturer parts. This gives you peace of mind.
You'd go the extra mile for a good doctor for yourself and your family wouldn't you? Of course, your car is not a human being, though we know some of you guys love your car a whole lot! However, when you think about it, your car is transporting precious cargo: you and your loved ones. It should be treated with that respect. You want to make certain that everything is top of the line and certified. You want to make sure that every recall has been administered to your Ford. Ridgehill Ford gives you that peace of mind.
Ridgehill Ford Amenities
Served the Community For Over 38 Years
Collision Centre On-site
Employ Solvent-free, Environmentally-Friendly Processes
State-of-the-art Customer Lounge
Laptop Bar
Complimentary Wi-fi
Flat Screen Television Monitors Streaming Custom Content
Complimentary Beverages
Dealer Wallet Service Marketing & Fixed Ops SEO by
An error occurred submitting your message
We were unable to send your message. Please refresh and try again
×
An error occurred submitting your message
We were unable to send your message. Please refresh and try again
×