Ford Brake Services Near Guelph, Ontario, CA
Your brakes are integral to your vehicle's ability to come to a safe stop. It's easy to understand why it is so important to schedule brake service when it is needed. However, you only want to get them serviced at a dealership you trust. In the Guelph area, Ridgehill Ford is an easy choice. Here are some of the brake services that we will provide for you whenever you visit our service department.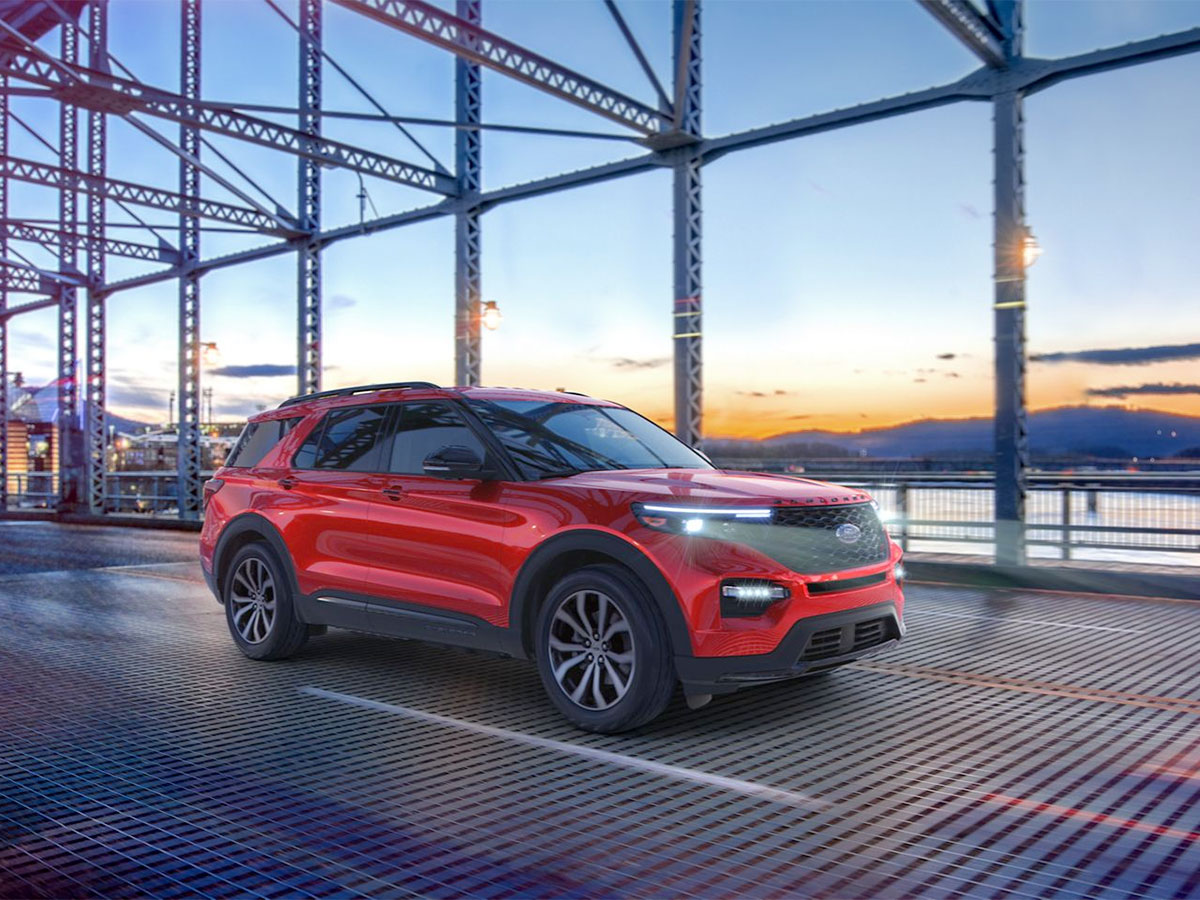 New Brake Pads
Making sure that your brake pads are thick will improve the quality of your braking. You should bring your vehicle to us for a brake pad replacement if you notice that they are getting low. Here are some common signs that your brake pads are beginning to shrivel up:
You notice a strange grinding noise coming from your tires
Whirring noises can be heard whenever you are driving down the road
It takes longer to bring your vehicle to a complete stop
Fortunately, we have the brake system inspection services that you need in order to find out what the problem is. Here are some other brake related services that we can provide whenever we find something that needs our attention in your brake system.
Brake Fluid Exchange
This fluid is a very important component of your braking system. It is connected to your brake pedal and activates the brakes whenever you press down on them. Older fluid may not be as efficient at braking and will need to be replaced. At this point is where we step in to help you whenever you need to get a professional brake fluid exchange.
Brake Rotor Resurfacing or Replacement
Your brakes are connected to your rotors and work in tandem with them to decelerate your car. However, your rotors may become damaged over time even if you are on top of your brake pad replacement services. Not replacing your rotors could lead to costly repairs in the future and may even hinder your ability to brake! Fortunately, we can provide rotor resurfacing or replacement services to ensure that this component is working properly.
Ridgehill Ford Service Center
Not servicing your brake system can put you in danger on the road if you aren't careful! Always schedule this service whenever the time comes. Fortunately, Ridgehill Ford is right near Guelph, ON and wants to be your dealership of choice to get the job done. You will always experience excellent customer service whenever you come to our dealership every single time. Bring your vehicle to us today to receive your professional brake system services so you can get back on the road safely in no time at all.
Ridgehill Ford Amenities
Served the Community For Over 38 Years
Collision Centre On-site
Employ Solvent-free, Environmentally-Friendly Processes
State-of-the-art Customer Lounge
Laptop Bar
Complimentary Wi-fi
Flat Screen Television Monitors Streaming Custom Content
Complimentary Beverages
Dealer Wallet Service Marketing & Fixed Ops SEO by
An error occurred submitting your message
We were unable to send your message. Please refresh and try again
×
An error occurred submitting your message
We were unable to send your message. Please refresh and try again
×