Ford Tire Sales & Service Near Guelph, Ontario, CA
The quality of your vehicles tires directly affects your safety and comfort while driving. Poorly inflated tires will lower your fuel efficiency. When they become worn or develop uneven wear patterns, the tires need to be replaced. The automaker will recommend the size, type and speed rating that is best for your model and year. The owners manual also outlines the signs of wear that can indicate that its time to replace the tires. For tires for sale near Guelph, come into Ridgehill Ford.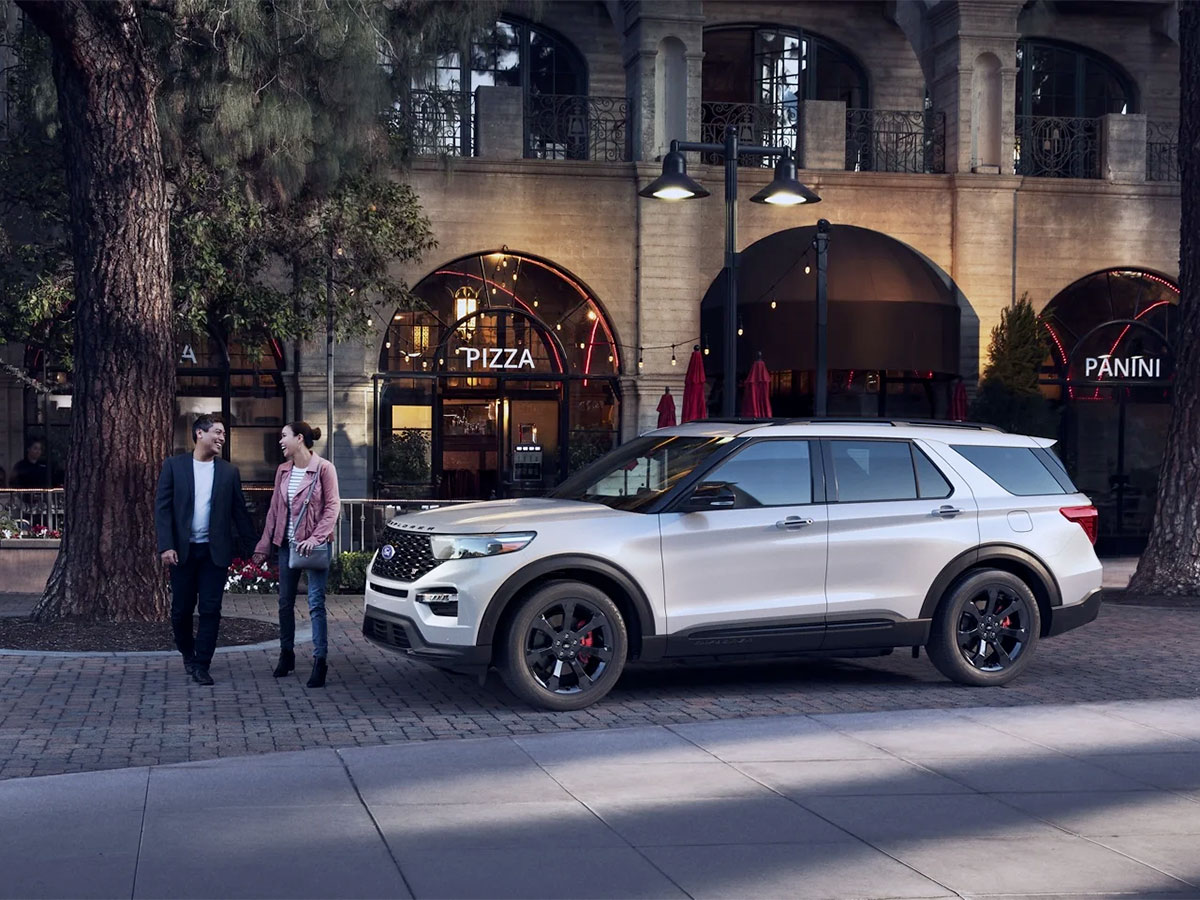 News Tire Sales
When you begin to notice uneven wear patterns on the tires, they will need to be replaced. Driving on poor tires can make the vehicle drift in its lane. The driver then oversteers to maintain control but this causes stress on various points on the vehicle. Eventually, if not corrected, oversteering can damage the CV joint. If a tire needs to be replaced, most automakers recommend replacing two tires. Our technicians recommend getting a tire rotation and a two-wheel alignment done at the same time. This helps the tires to wear more evenly.
Timely Tire Inspections
Avoid the frustrating experience of a flat tire by regularly inspecting them. Checking for uneven or suspicious wear patterns can prevent an issue when you are on the road. If you are unsure, bring your vehicle to our tire center and our team will access their condition. Dont forget to check your spare tire for proper inflation. Unfortunately, flats do occasionally happen. If it is a small puncture (less than ¼), our team may be able to fix it. Larger punctures or gashes will require that the tire be replaced.
Ridgehill Ford Tire Center
If you need to replace a tire or have one repaired, come into our tire center near Guelph, ON for fast service. If you decide to have a four-wheel alignment while youre here, our team will take care of that while you wait. Well also perform tire balancing so the best ride quality. We know that your time is valuable so our team strives to provide the highest quality of customer service so that we can quickly get you back to your day. We keep the right tires in our inventory so that you never have to wait. When your vehicles tires need attention, come visit us! Well take care of your tires and all of your maintenance needs.
Ridgehill Ford Amenities
Served the Community For Over 38 Years
Collision Centre On-site
Employ Solvent-free, Environmentally-Friendly Processes
State-of-the-art Customer Lounge
Laptop Bar
Complimentary Wi-fi
Flat Screen Television Monitors Streaming Custom Content
Complimentary Beverages
Dealer Wallet Service Marketing & Fixed Ops SEO by
An error occurred submitting your message
We were unable to send your message. Please refresh and try again
×
An error occurred submitting your message
We were unable to send your message. Please refresh and try again
×