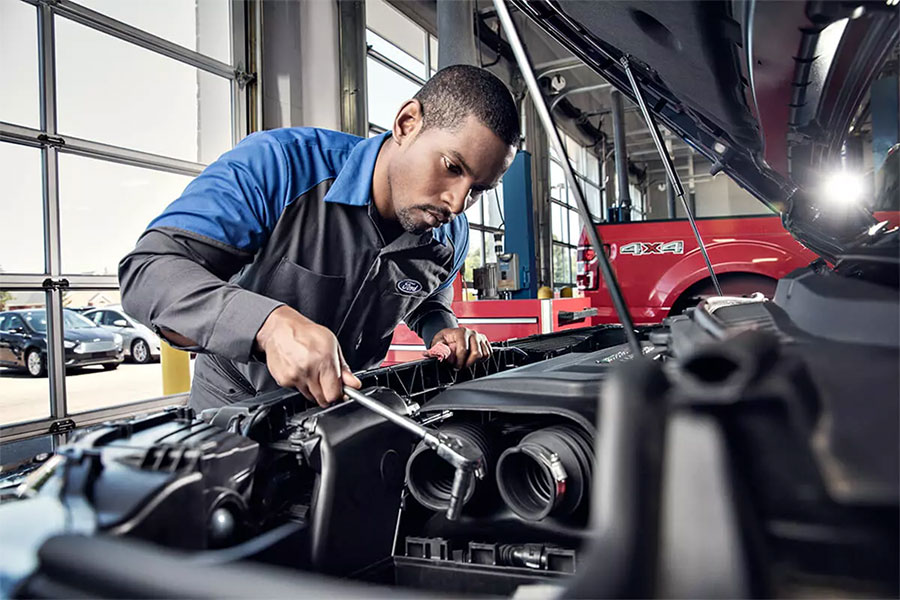 Ford Head Gasket Service in Cambridge and Ontario
The starting and combustion process for a car is a very complicated system and process. For this to work well, you will need many different parts to work together and in unison. One important part of this is the head gasket, which sits by the cylinder block and near the engine. Many drivers will go years without any head gasket issues, but there could come a time in which you need a head gasket service.
Inspecting, Repairs, or Replacing Your Head Gasket
The head gasket is a vital component of the overall combustion process for a car. There are many situations in which you may need a head gasket service. If you notice that your car is idling, not starting well, or making a foul smell, it could be a sign that your head gasket is not working properly. When you receive a head gasket service, the technician will normally end up replacing the head gasket entirely. However, there are some situations in which a repair could be a better option.
The Ford Head Gasket
If you think that you are in need of a head gasket service, it would be a good idea to come in and have the service done as soon as you can. When you have the head gasket service done, you will know that the head gasket will be functioning and will no longer have a negative impact on your car's performance. This could give you great peace of mind and ensure that you will not be stuck in any challenging situations.
Ignoring Possible Head Gasket Issues
Whenever there is an issue with your head gasket, delaying the head gasket service could be a bad decision. If you choose to not pursue the head gasket service, the issues that you are having will keep getting worse. Eventually, it could make it impossible to even turn on your car, which will require an emergency repair service that will be quite costly. Additionally, you could end up putting a lot more strain on your engine, which could cause further damage.
Why Should I Have the Work Done at a Dealership?
The next time that you need a head gasket service, you should come to Ridgehill Ford, which is a popular option for those all over Kitchener, Waterloo, and Guelph. This dealership and service center will provide you with great expert care and focus on customer service. There are convenient drop-off hours and a nice waiting room with WiFi for you to enjoy.

Schedule Service
Ridgehill Ford Amenities
Served the Community For Over 38 Years
Collision Centre On-site
Employ Solvent-free, Environmentally-Friendly Processes
State-of-the-art Customer Lounge
Laptop Bar
Complimentary Wi-fi
Flat Screen Television Monitors Streaming Custom Content
Complimentary Beverages
Dealer Wallet Service Marketing & Fixed Ops SEO by
An error occurred submitting your message
We were unable to send your message. Please refresh and try again
×
An error occurred submitting your message
We were unable to send your message. Please refresh and try again
×