Kitchener Ford Alignment Services
The main reason for keeping the wheels aligned on your Ford vehicle is because it creates a nicer ride and helps to extend the life of your tires. All four wheels on a vehicle should have the same angle, or they will pull in different directions from each other. As the wheels pull in different directions, the tires will start to wear on the edges and you will notice your vehicle will start to pull to one side or the other. To address this issue, you need to get a two-wheel alignment on front and rear-wheel drive vehicles and a four-wheel alignment done on 4x4s and all-wheel-drive Fords.

The roads around the Southern Ontario communities of Kitchener, Waterloo, Guelph, and Cambridge can take a toll on the suspension system of Ford vehicles. There are mounds of snow and ice on the roads and parking lots your tires can bump against during the winter and there are potholes in the spring and summer, the tires can fall into that will throw the alignment off on the wheels.

You need to keep a lookout for specific signs that let you know you need a wheel alignment after driving on the roads around Kitchener and elsewhere. The signs include:
You will feel the car pulling to the left or right and you will constantly have to adjust the steering wheel in order to keep the vehicle going straight down the road.
The pulling of the wheels will cause a vibration in the steering wheel as you try to keep the wheels straight.
The steering wheel will be off-center as you drive.
You will start to see the tread of the tires wear down on an angle.
When you notice any of these signs, you will know you need a Ford wheel alignment near Kitchener. This is why you should get to Ridgehill Ford in Cambridge, ONT, right away.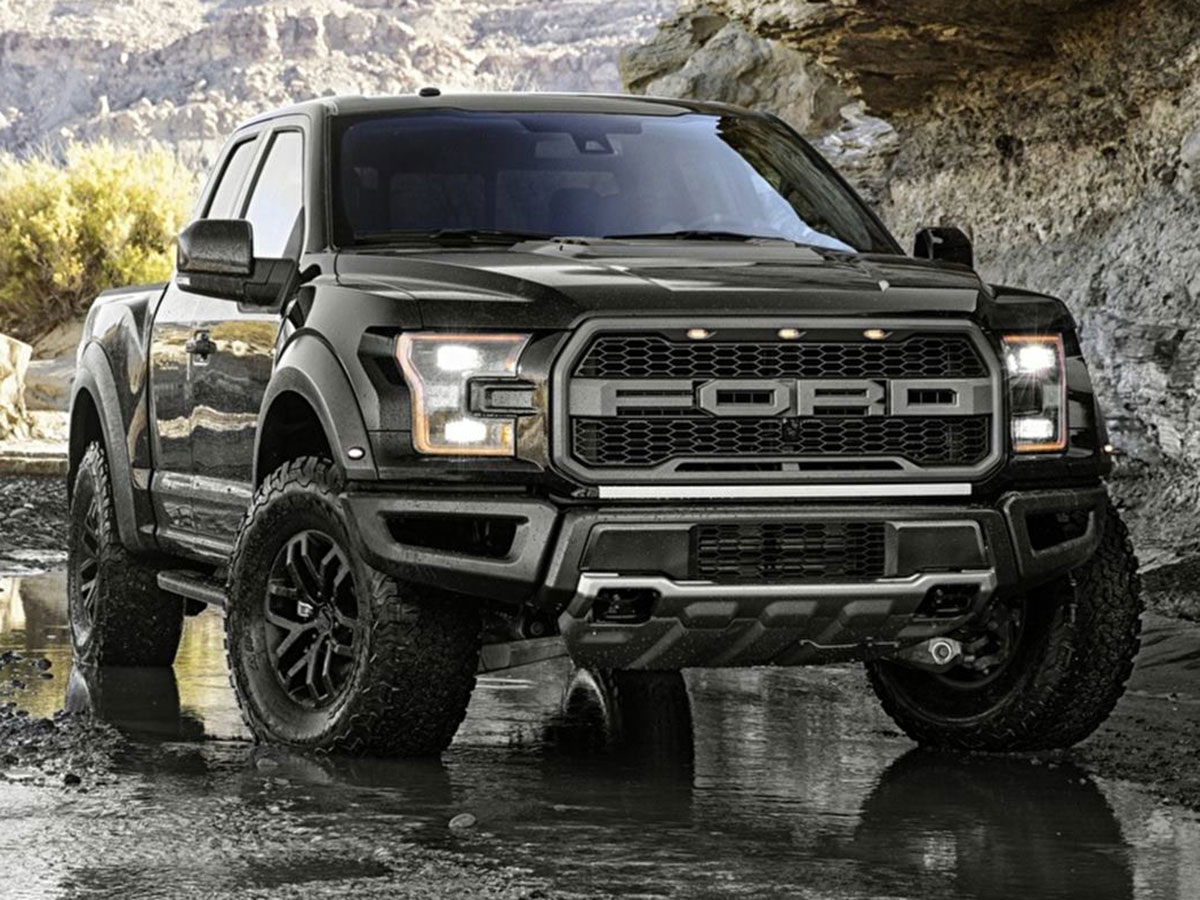 Rotor Resurfacing or Replacement
Ridgehill Ford has been serving Southern Ontario communities for over 38 years, and we are committed to providing the highest level of service to all Ford owners. We are mindful of how important a clean environment is for the residents of Cambridge. That is why we use solvent-free and environmentally friendly processes when we work on your Ford.
Choose Ridgehill Ford
We also care about your comfort when you come to us to have work done on your vehicle. Our waiting room has a laptop bar, complimentary Wi-Fi, flat-screen monitors that stream custom content, and complimentary beverages for you to enjoy while you relax. Ridgehill also has a collision center on-site in case you need to have bodywork done after your vehicle drops into a pothole or hits a snow pile.
---
Ridgehill Ford Amenities
Served the Community For Over 38 Years
Collision Centre On-site
Employ Solvent-free, Environmentally-Friendly Processes
State-of-the-art Customer Lounge
Laptop Bar
Complimentary Wi-fi
Flat Screen Television Monitors Streaming Custom Content
Complimentary Beverages
Dealer Wallet Service Marketing & Fixed Ops SEO by
An error occurred submitting your message
We were unable to send your message. Please refresh and try again
×
An error occurred submitting your message
We were unable to send your message. Please refresh and try again
×