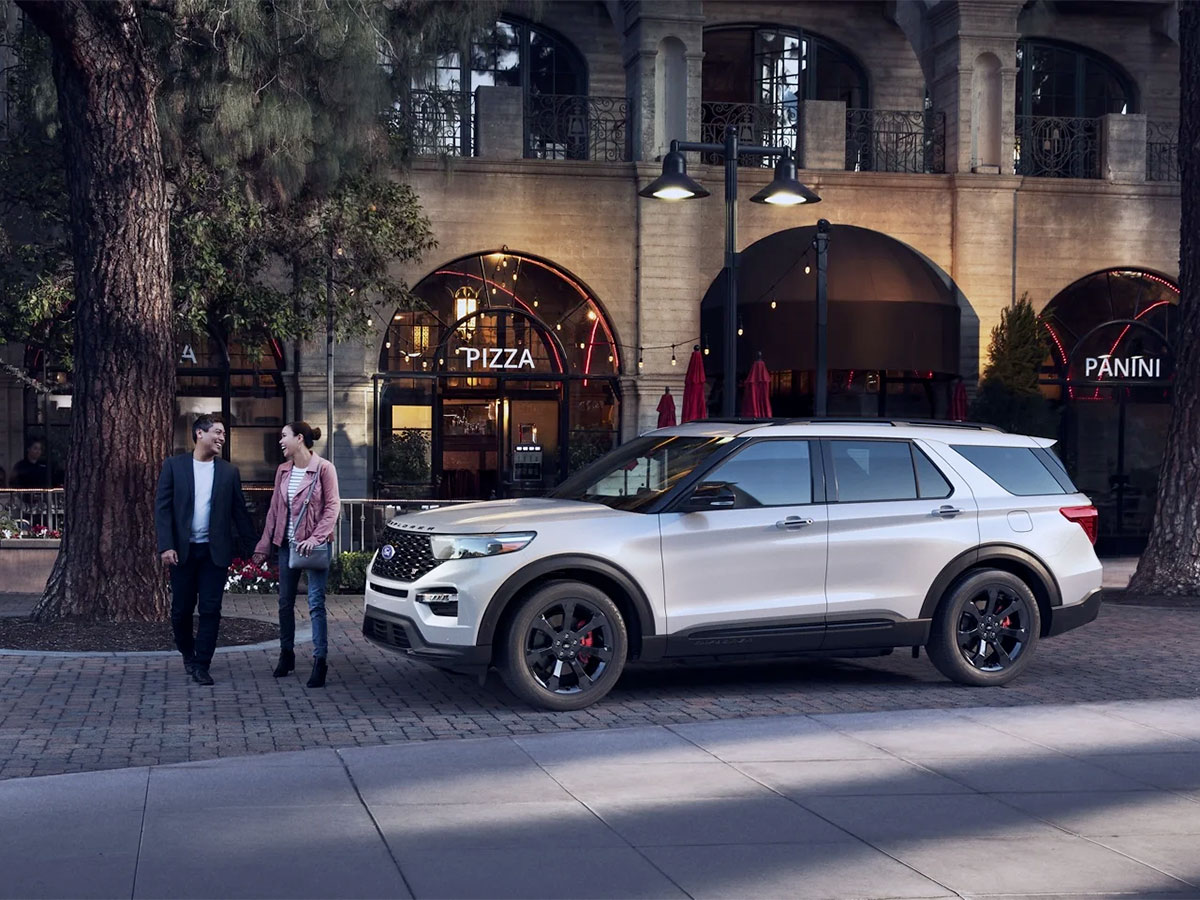 Tire Balancing at Ridgehill Ford
Do you think that your Ford needs a tire balancing service? Maybe you are not sure what that consists of. No worries! At Ridgehill Ford, our team of certified technicians are ready to assist you with tire balancing and preserving the life span of your tires.
Benefits of Receiving Tire Balancing Service
While most of us do not consider something as simple as tire balancing, there are significant benefits to having this done. First, balancing your tires allow your car to ride smoothly on the highway. Also, each tire can wear down properly when balanced, giving you the longest life span of the set. When they are not balanced, they can wear unevenly, which will require you to purchase one or two tires at a time and much earlier than anticipated.
Regular Tire Service to Get the Most Out of Your Purchase
The service center at Ridgehill Ford is available to balance your tires. When you bring in your vehicle, a certified technician will use a spin calibrator on each tire to measure their weight and align them with the paired tire. Once they have restored the tire to its appropriate balance, they will test drive your car and ensure that the ride is a smooth one, as it should be.
Schedule Tire Service at Ridgehill Ford
If you own a Ford model in the Cambridge or Ontario area, our service team is ready to assist you. Many of our customers choose Ridgehill Ford for their service needs. Our shop is stocked with genuine accessories and parts to provide you with the best quality and performance. Our performance parts are available to ensure that your vehicle model is serviced appropriately and completed to the manufacturer's satisfaction. You are welcome to visit with us while we balance your tires or you can drop your vehicle off in the morning. Contact our service department or visit us online for more information and to schedule your next service. We look forward to hearing from you soon.

Schedule Service
Ridgehill Ford Amenities
Served the Community For Over 38 Years
Collision Centre On-site
Employ Solvent-free, Environmentally-Friendly Processes
State-of-the-art Customer Lounge
Laptop Bar
Complimentary Wi-fi
Flat Screen Television Monitors Streaming Custom Content
Complimentary Beverages
Dealer Wallet Service Marketing & Fixed Ops SEO by
An error occurred submitting your message
We were unable to send your message. Please refresh and try again
×
An error occurred submitting your message
We were unable to send your message. Please refresh and try again
×