Ford Brake Services Near Waterloo
Owning a Ford is a great option for anyone that wants a stylish and reliable vehicle. If you are going to get a Ford, there are a number of services that will be needed to keep it safe to drive. Some of the most important are the regular brake services.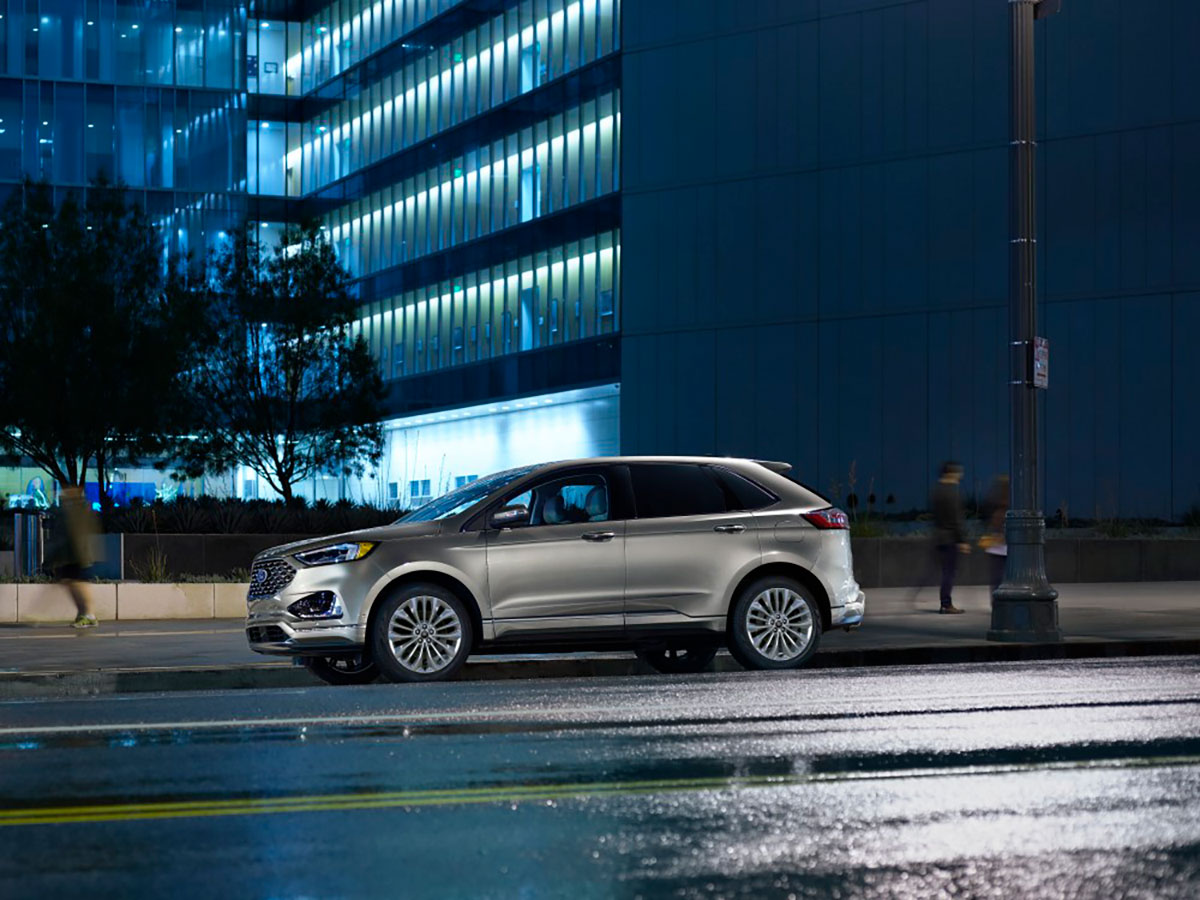 Brake Inspection
One important service to have done for your Ford is a full brake system inspection. With this service, the technician will test and inspect all aspects of your brakes. This will provide assurances that your brakes continue to be in good condition and provide you with a safe mode of transportation. Additional services may be requested as a result of the inspection.
Brake Fluid Exchange
Every couple of years, you will need to come to a service center for a full brake fluid exchange service. With this service, the technician will drain out all of your current brake fluid and then replace it with a fresh supply. This will ensure you have clean brake fluid that will keep your brake parts properly lubricated and protected.
Brake Pad Replacement
Another service that is needed every few years is a brake pad replacement service. When you receive this service, it will provide you with a new set of brake pads that are designed to protect your brakes. This can then keep your brakes in good condition as they will avoid taking on excess wear and tear directly.
Brake Rotor Services
If you can have your brake pads and fluids replaced and brake system regularly inspected, your braking system should last for a long time. However, there is going to come a time in which a more significant repair could be required. One service that you may eventually need to have done is a full brake rotor resurfacing or replacement service. With this service, the technician will determine whether your rotors can be repaired or if they need to be removed entirely.
Why Ridgehill Ford Near Waterloo
At our service center, your Ford will be properly cared for as the team of technicians are very skilled and experienced. You can also receive a free state emissions inspection and vehicle condition inspection to ensure everything is working well. You can also enjoy the on-site coffee, snacks, and television.
Ridgehill Ford Amenities
Served the Community For Over 38 Years
Collision Centre On-site
Employ Solvent-free, Environmentally-Friendly Processes
State-of-the-art Customer Lounge
Laptop Bar
Complimentary Wi-fi
Flat Screen Television Monitors Streaming Custom Content
Complimentary Beverages
Dealer Wallet Service Marketing & Fixed Ops SEO by
An error occurred submitting your message
We were unable to send your message. Please refresh and try again
×
An error occurred submitting your message
We were unable to send your message. Please refresh and try again
×