Ford Tire Sales & Services Near Waterloo
Tires are important and taking the time to find tires for sale near Waterloo, Ontario, CA for those that live in the area can be difficult. For those in the area, Ridgehill Ford is a great option for your tire needs. Visit our tire department to receive service to Ford specifications or purchase a new set to fit your vehicle and driving style.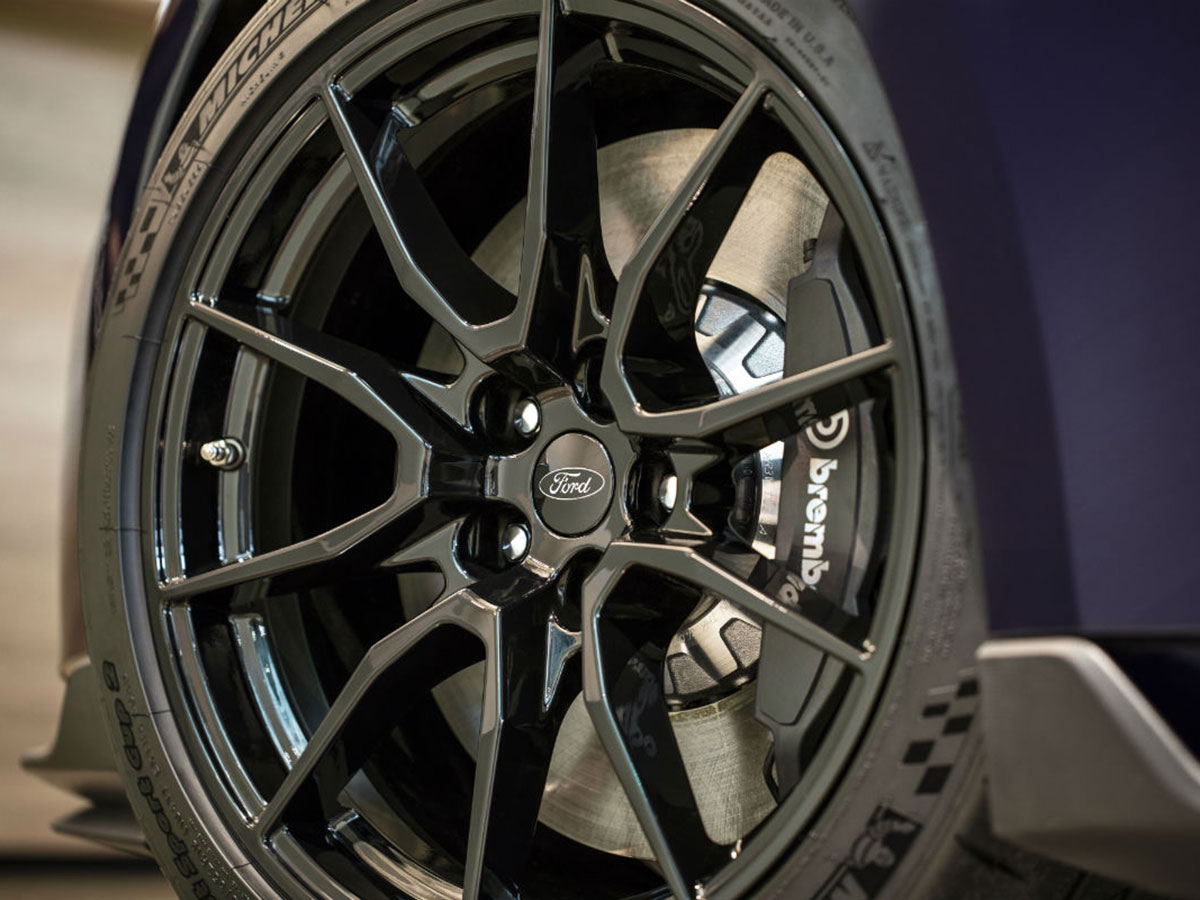 Tire Services We Offer
There is a huge range of tire services that you might have to have done. The first is, of course, tire inspections. This can be things like a tread depth check, pressure check and an overall inspection for things like holes or uneven wear patterns. You might also need tire rotation to have your tires moved from one position to another to help keep your tires wearing at the same speed and time. You can also have your tire balancing or weighted so that they do rotate at the same speed.
Two-Wheel and Four-Wheel Alignment
You might also need to have a two-wheel alignment for those that are driving a two-wheel drive car or a four-wheel alignment as well. Alignment is when the tires are lined back up with the frame of the car. All these services are going to help you be certain that your tires are safe and that you are not going to have to deal with any issues regarding your tires or the overall condition of your tires.
Inspections, Repairs, and More
You are not going to need to have tire services too often. Unless you do notice things like holes or the loss of air in your tires, you are not going to need to have your tires cared for too often. You might also need tire services if you notice that the tire tread is off, that you are dealing with other problems, or if your tires need to be replaced. Tires are a big part of the overall function and safety of your car and making sure your tires are in good shape can make a big difference in the overall function of your car.
Tire Services at Ridgehill Ford Near Waterloo
Ridgehill Ford offers a range of services and has three easy to access locations. We also have certified technicians as well as genuine OEM parts and a comfortable waiting area. We have a great service center that has free wifi as well as snacks and coffee. For those that are looking for a wonderful service center and a wonderful overall service team that is going to be able to get you working and ready to get back on the road. This is a great overall tire service center that is going to be able to get your car working.
Ridgehill Ford Amenities
Served the Community For Over 38 Years
Collision Centre On-site
Employ Solvent-free, Environmentally-Friendly Processes
State-of-the-art Customer Lounge
Laptop Bar
Complimentary Wi-fi
Flat Screen Television Monitors Streaming Custom Content
Complimentary Beverages
Dealer Wallet Service Marketing & Fixed Ops SEO by
An error occurred submitting your message
We were unable to send your message. Please refresh and try again
×
An error occurred submitting your message
We were unable to send your message. Please refresh and try again
×